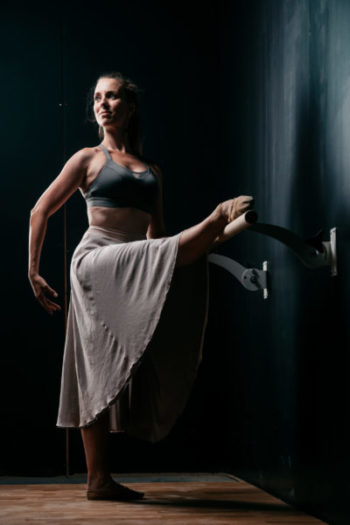 They talk about us
Find us on the website of Classical Dance Info. Our dance equipment and floors are listed there.
All our products are manufactured in France by our teams in our workshops in Vaucluse. The wood used for the manufacture comes systematically from forests managed sustainably by our partners.
FIXED FLOORS (guaranteed for 10 years) :
Saltis: Fixed floor made of wooden slabs cushioned by half tennis balls: this is the best-seller, with nearly 20,000 m² already installed.
Attivita: Wooden parquet on shock absorbing joists. The latest addition to the range, Attivita parquet has been designed to offer an attractive price and reduce the thickness of construction (only 31mm), while maintaining excellent characteristics of comfort and reduced trauma for dancers.
REMOVABLE FLOORS (10 year warranty) :
Salti: Dismountable floor made of wooden panels cushioned by half tennis balls. Salti is Spectat's best-selling demountable floor: over 10,500 m².
Aeris: These highly versatile floors are suitable for indoor and outdoor use and are equipped with our patented suspension technology for exceptional comfort on all terrains.
DANCE BARS:
Jessy: Adjustable bars in height, on foot or wall. Glued laminated beech bars up to 3 meters long.
Fanny: Movable bars on a stand, resolutely innovative with its two juxtaposed bars adjustable in height and its retractable casters. Can be used by up to 8 dancers and takes up only 3 m of space.
Orla: The Orla dance bar from SPECTAT, released in 2022, is 150cm long, wall-mounted, height-adjustable and retractable against the wall at the end of practice to save space.
To access the site :
https://danseclassique.info/marques/spectat/
Head over to their Instagram page: