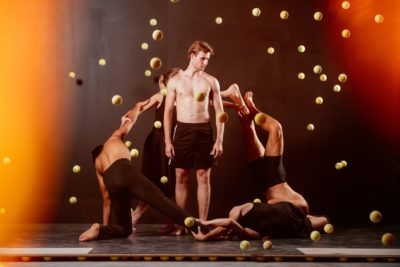 They testify
We have collected testimonials from several of our dance floor users, here they are:
FRANÇOIS GRISTI
Physiotherapist of the Toulouse Capitole Ballet
"After the installation of the floor of the rehearsal studio at 8 rue Jean Rodier in Toulouse, I noticed the virtual disappearance of periostitis phenomena which were very frequent among our dancers. The cushioning allowed us to reduce a good number of joint fatigue problems (ankles, knees, hips) and, consequently, less vertebral blockages. 

I also noticed a decrease in muscular pathologies with few brutal accidents of the tear type and a drop in the phenomena of muscular contractures."
DENIS BERTRAND
Manager of La Petite Martinière d'Oé
"As far as users are concerned, they all recognize the quality of the floors regardless of the activity practiced (Classical Dance, Ballroom Dance, West Coast Swing, SBK, Modern'jazz, Hip-hop, Boxing, Dance Hall, Country, Zumba, Yoga, Callanetics, Shiatsu).

I haven't heard a single criticism in the last 10 years and I must admit that the quality of the rooms in general and the quality of the floor in particular is a factor of choice for the practice of an activity.

Concerning the teachers, especially for those who take many hours of classes in a row, they regularly tell me that at the end of their classes, they don't have any joint pain compared to the dance surfaces they practice elsewhere."
MELANIE LOMOFF
Classical Dancer
"On all the repulsive work we gain elasticity in the tendons, in the joints too, the calves tighten up much less quickly, become less hard. We have more muscle relaxation so more mobility and resistance over a long period of repetition, necessarily artistically we can push further, finer too."
MARTINE STEVENS-PICOT
Physiotherapist of the Ballet de Bordeaux
"Since the floor change at Franklin Hall , accidents related to the dancer's daily exercise have decreased significantly.

Flexibility, especially on jumps and landings, gives better cushioning; musculotendinous injuries are fewer, stress fractures as well as overuse syndromes have decreased."
ANTHONY EGÉA
Artistic Director of the company Rêvolution, Bordeaux
"The Spectat floor on tennis balls brings to choreographic practice the best in terms of dancer safety and dance practicability. The suppleness of the floor allows the dancer to approach jumps and landings with great fluidity and lightness. The specificity of this floor with this elasticity that the tennis balls bring avoids the settlement of the vertebrae and preserves the joints."
Visit our Instagram page:
https://www.instagram.com/p/ClGg22xIjYQ/
(Photo credit: Thomas Obrien)