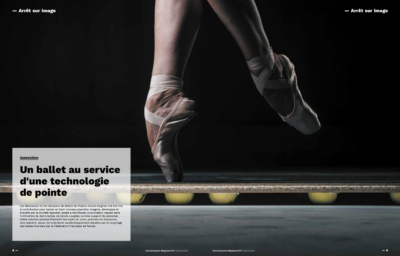 Read more about SPECTAT in the GRAND AVIGNON MAG
The magazine Grand Avignon has dedicated a double page on the company SPECTAT in its last issue (number 51):
"The dancers of the Ballet de l'Opéra Grand Avignon have been asked to test a brand new floor imagined, developed and patented by the company SPECTAT, based in Montfavet. The innovation is based on the use of half tennis balls as a support for the floor. This solution allows to cushion jumps and, thus, to prevent injuries. It is also a way to contribute to sustainable development by recycling the balls supplied by the French Tennis Federation.
To read the magazine online:
https://www.grandavignon.fr/fr/publications/grand-avignon-mag-51
Head over to our Instagram page to find all the press coverage:
https://www.instagram.com/spectat_planchers/
(Photo credit: Thomas Obrien)